Halloween looks a little different this year, and with many states banning trick or treating, small Halloween parties (socially distanced of course) are going to be a big thing. And what's better for a Halloween party than candied Halloween popcorn? Nothing. That's right. Check out the tasty treat you'll want at your next Halloween party.
Start by taking air-popped popcorn and laying it out on a cookie sheet. Think of this like you are making bark - you want it nice and flat so that all of the popcorn gets the good stuff.
In the microwave or in a chocolate melting pot, melt some candy. Wilton Candy melts work great for this. I order them straight from Amazon. I used orange, but there is an entire set of Wilton Autumn Candy Melts that would work really well here.
Now drizzle the candy over top of the popcorn. Nothing but easy recipes on this website, people. Go back and forth and zig zag...cover as much of the popcorn as you can.
Next, add some candy to your Candied Halloween Popcorn. I used candy covered chocolates, but you can use any type of candy you want to. I especially like these Halloween sprinkles. It's best if you do this while the chocolate is still warm so that they stick, but if you're using a sticky candy that will work fine too.
Finally, serve up your popcorn with some ghoulishly good drinks and you've got an instant party on your hands.
Here are some more fun Halloween Recipes:
Blood Spattered Cupcakes - This Mama's Life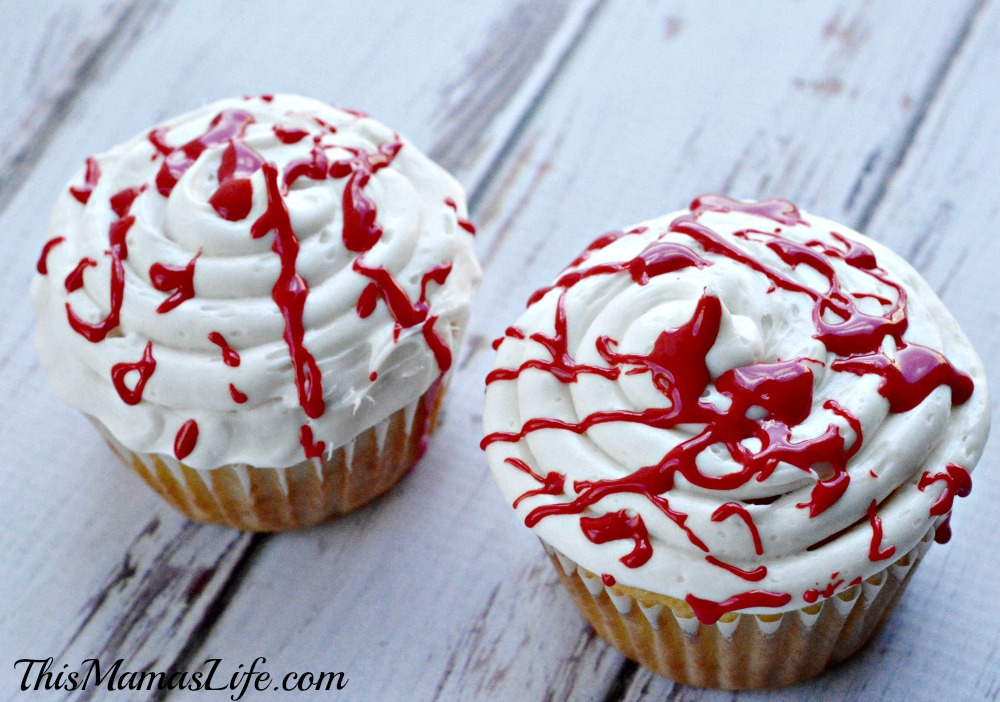 Zombie Pumpkin Patch Cookie Pizza - The Moody Blonde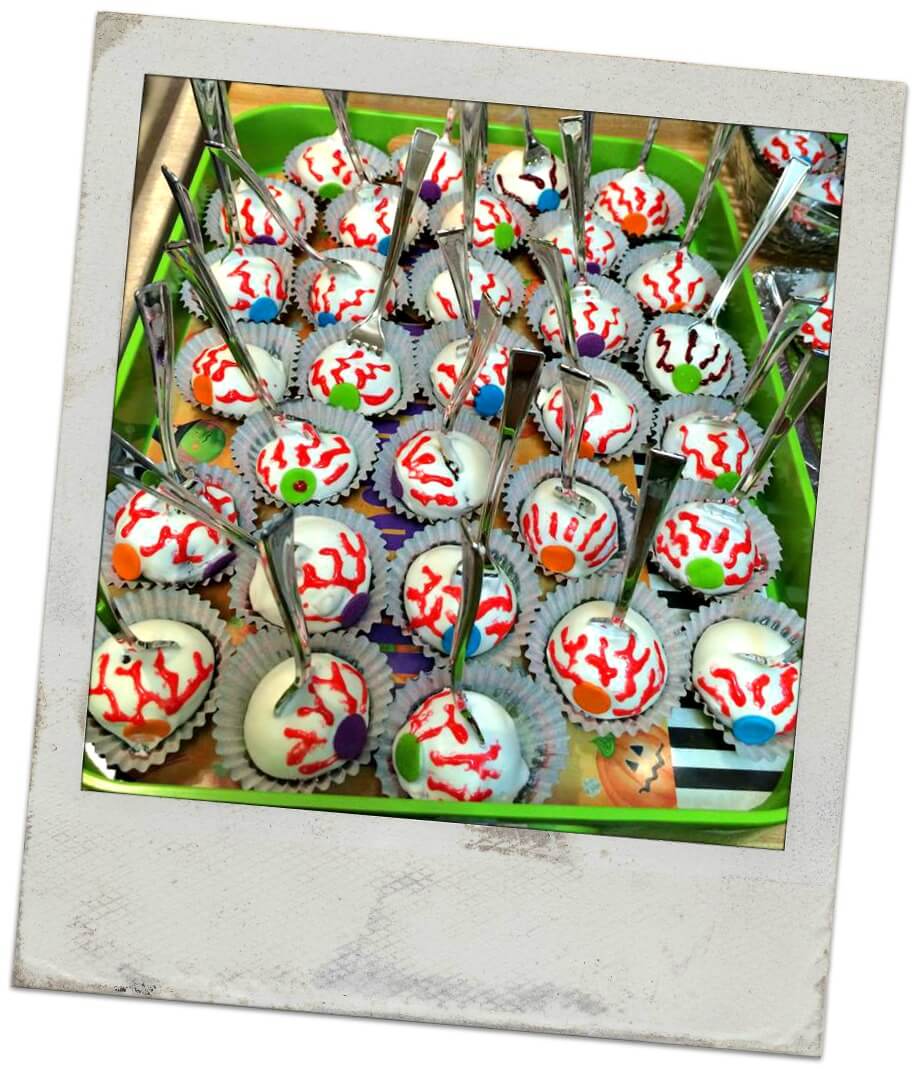 Do you have any fun Halloween recipes? I'd love to hear about them! Leave pictures (or links) in the comments!